Things to Know Before Your Visit
Most of our patients need to have recent labs for their appointment.
New patients
We will schedule blood work after you have met with the physician.
Returning patients
You will want to make sure that you have recent blood work for your appointment. If you prefer to visit an external lab, please let your nurse know where they should send your lab orders.
Please bring the following items:
Your I.D.
All health insurance cards
All medications in their original bottles
Co-pay (We accept cash, check, or credit cards.)
You will be asked to fill out several forms when you arrive. One of these forms is our HIPAA form, which identifies which people our staff are permitted to speak on your behalf.
Only one visitor is allowed with you during your visits. We ask that everyone wear masks on the premises.
If you have been referred to our office, we will need to obtain all records before being able to schedule your first appointment.
We can schedule injections from 9:00 am to 4:00 pm. (There is a 2 week waiting period when you are first prescribed Retacrit or Procit injections. This period allows our staff to complete insurance paperwork on your behalf.)
Please bring all of your medications in their original bottles.
If you need a refill on your medications, please call your pharmacy. They will update their system and notify our office. Please know that this process may take two to three business days to complete.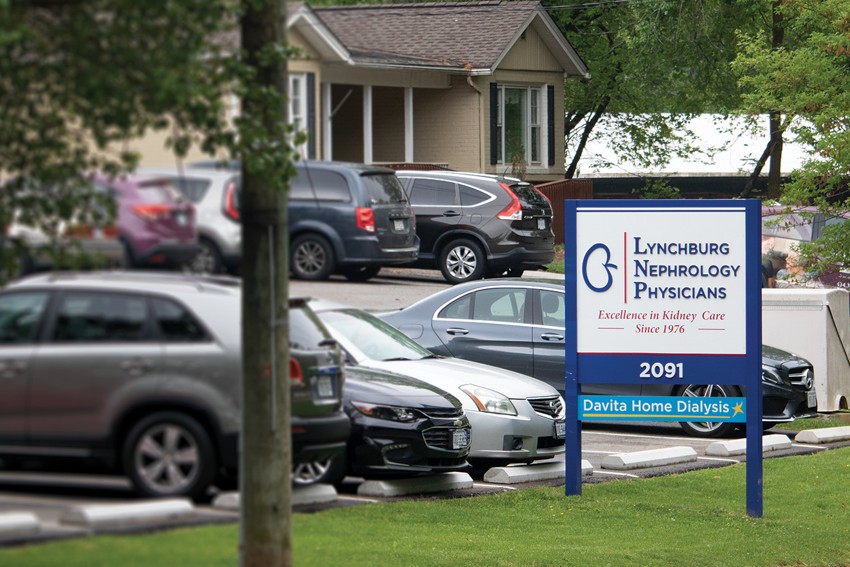 If you need to speak with our nurses, you can call (434) 947-3954 and follow the prompts to reach your physician's nurse. You can also email nursing@lynchburgnephrology.com.
If you have general questions, please call (434) 947-3954 and press 100 to speak with our front desk. You can also email question@lynchburgnephrology.com